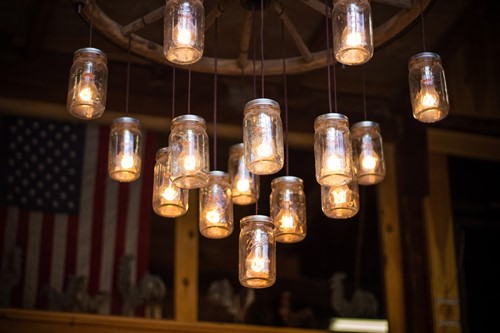 Photo by Bonnie Kittle on Unsplash

Tired of looking at a dated bathroom day after day but dread updating it knowing the average remodeled bathroom will set you back thousands of dollars? Even if you don't have the budget for a complete makeover, there are several DIY ways you can update your bathroom.
1. Paint Tub & Tile
For many homeowners, the most outdated area of their bathrooms is the tub and shower. The good news is if your tub and tiles are in good shape, you don't necessarily need to remove them—simply give them a refresh.
Thoroughly clean tub and tile.
Purchase a prepackaged tub and tile kit—it'll give you a list of supplies and tools and the right epoxy, along with detailed instructions.
Sand down all tub and tile surfaces so you establish a good clean base for adhesion.
Use quality paint designed for this type of project.
Thoroughly ventilate your working area.
Give your tub a good amount of curing time before running a bath.
This project is a little trickier than simply painting walls, but with patience and know-how, you can give your old bathroom a completely brand-new look.
2. Refinish a Dated Vanity
If your bathroom vanity looks like it came straight out of the 1980s, you can easily remedy this by refinishing it.
Remove all hardware, drawers and the cabinet door; put them aside to paint separately.
Gently sand down the vanity's surface and then clean off any dirt, dust or grime.
Using smooth strokes with a brush or roller (you can test to see which looks better), paint the vanity's surface and let it thoroughly dry.
Once your newly painted drawers and cabinet door are completely dry, reattach your hardware and add on some sparkling new knobs. Voila!
3. Update Your Lighting
Many homeowners find they can easily swap out old fixtures for new ones and see their bathrooms in a whole new light. Or you can get crafty and create your own. Popular styles include:
Pendant lights.
Mason jar sconces.
3 or 4 bulb bath bar.
Lighting can make or break a room. If you're seeking a more modern look, look to change out your fixtures.
4. Create a Unique Bathmat
Sometimes it's the simple touches that add flair to a room. One easy thing you can do is ditch the regular bathmat and create one out of cedar strips. Cedar is great since it's water-resistant and it gives your bathroom a spa-like vibe. You'll need a 1x6x10 cedar board, measuring tape, circular saw, table saw, wood glue and teak oil.
Cut your board into three pieces with your circular saw for the desired length.
Using the remaining wood, cut out three support pieces.
Thoroughly sand all pieces and then position them to your liking.
Glue pieces in the position you choose and then nail them together.
Once you've put your cedar bath mat together, allow it time to completely dry before using it.
Giving your old bathroom a facelift, or even some new bling, can do wonders for its appearance. Identify your pain points, apply an update and see what a difference even the smallest changes can make.