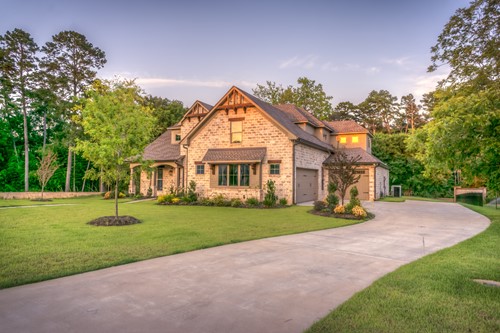 Photo by Pixabay from Pexels
When you are building a custom home, think about more than the floor plan and interior design of your new property. Your outdoor living space is going to be just as much a part of your home as your indoor space, so you will want to be thoughtful and purposeful when designing your yards.
These are a few of the top outdoor living trends for you to consider:
Design a Patio that is Perfect for Al Fresco Dining
As you consider the size and scope of your patio, you should think about what you will be using it for in the future. Outdoor dining is more popular than ever, and people are finding that eating outside in their own backyard is one of the most peaceful and relaxing ways to enjoy a meal. Your patio should be large enough to accommodate a dining table; you may even want to create a shape for the patio that identifies a designated dining space.
Create a Landscaping Plan That Can Be Enjoyed Outdoors and Indoors
It's only natural to think about how your landscaping design will complement the overall look of your back and front yards, but also consider what your landscaping will look like from the inside of your home. By being intentional when you design your outdoor landscaping, you will be able to create a plan that is aesthetically pleasing from every corner of your yard as well as outside every window of your home.
Don't Forget to Allocate a Space for a Garden
Gardens of all shapes and sizes are trending across the country, so consider all different types as you are creating plans for your outdoor living space. Whether you want a kitchen garden to provide you with fresh fruits and vegetables or a cutting garden that will produce beautiful blooms, you will want to allocate space for it in your yard. The best landscaping design plan will allow your garden to fit naturally into other decorative elements of your yard.
Remember That Lighting and Water Features Increase the Ambiance of Your Outdoor Space
As you work with your builder and your landscaper to create a plan for your outdoor living space, you won't want to forget about the details that will transform your yard into a relaxing haven. Light features allow you to utilize your back and front yards at any time of day, so plan your electrical wiring accordingly. You also may want to consider incorporating a water feature, such as a fountain or a pond, to add to the ambiance.
By planning for your outdoor living space during the construction process, you will be able to easily implement your design and bring your dreams to life. This type of advanced planning will allow you to make the most of your outdoor living space as soon as you move into your new home.