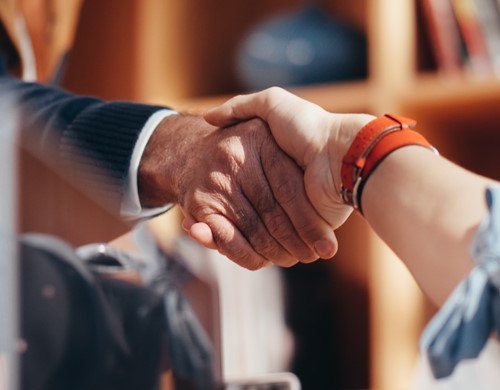 Your real estate agent can have a lot to do with your home purchase. Some buyers may think they do little more than fill out a few standard forms, but the reality is more complicated than that. If you're planning on buying a new construction home, the rules of working with a real estate agent get even more complex. Learn more about how to work with a real estate agent, so you can have the best possible outcome.
Step 1: Vet Your Agent
The agent you choose should have direct experience working with new construction homes. Because new construction homes present a unique set of challenges, it takes a certain expertise to work through each problem. Buyers often choose new construction homes because they want to start fresh and have full control over their environment. Your agent should understand this and help you choose a property that will live up to your expectations.
Step 2: Do Your Homework
An agent is there to explain the industry to you, but there's value in learning about new construction purchases before you even contact them. This will not only help you define your standards, but it can give you the confidence you need to buy a new home. The good news is that you're getting ready to buy a home without having to worry about the seller's emotional connection to the property. Instead you'll be working with someone who is primarily motivated by practicality.
Step 3: Know the Art of the Ask
So what does it mean to work with a pragmatic seller? The bad news is that they're unlikely to come down on price. Unless it's a one-off project, they know that coming down in price for you might mean lowering prices for everyone in the future. When you're working with your agent, be sure to ask about what can be negotiated. Builders might be more likely to throw in perks, such as better appliances or closing costs, as a way to offset the bottom-line. A good agent will push the seller to do more without overstepping boundaries.
Step 4: Prioritize the Details
Your home purchase comes down to the inspection and the contract. A common assumption for new homes is that they are structurally sound. After all, they haven't known wear and tear, soil shifts or homeowner blunders that can damage a property. These are all potential hazards that only come into play after someone has already had the property for a while. However, this is very misleading logic, one that could put you at a disadvantage.
While your real estate agent should be pointing out these potential perils, it helps to stay involved as much as possible. Make sure you're working with an inspector who can spot the flaws of new construction homes. From cheap materials to poor design, a professional can give you more context as to the true value of the home in relation to the price you're paying. The right agent can also pick up on anomalies in a new construction home that you might not have noticed.
Working with an Agent
As the client, your agent should be working for you, and not the other way around. However, it's clear that new construction homes are different enough that it helps to come in with the right attitude. If you're expecting the agent to negotiate $25,000 off the purchase price, you might be disappointed.
The best thing that you can do is find an agent who understands what's at stake for the seller. Whether you're working directly with the builder, developer or a third party, the goal is to find your leverage as a buyer and then work with that as much as possible.
As the buyer, it's your job to be involved with the process. As you ask questions and clarify your needs, it will give the agent more data to work with. So whether you're buying a starter home or a vacation condo, you end up with a quality home that will retain its resale value.