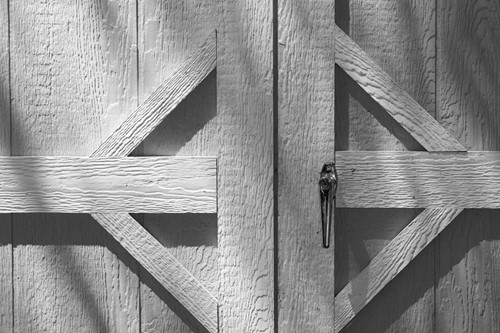 The modern farmhouse trend continues to grow in popularity. For both interior and exterior home design, the name of this style is everywhere, from inspiration blogs to retailers. Real estate professionals have even begun featuring modern farmhouse properties in their respective markets because of the continued demand for the style. However, with architecture and design styles constantly evolving, it might be difficult to pinpoint what makes the style unique.
So what is modern farmhouse style exactly? Below are some key aspects of this design trend.
Modern Farmhouse at a Glance
Modern farmhouse is a contemporary and updated interpretation of the classic American farmhouse style. A modern farmhouse home expertly blends sleek modern efficiency with a comfortable rustic aesthetic. Overall, many consider it an approachable and flexible style that is easy to personalize while still creating a perfect compromise between the new and the old.
Key External Features
The modern farmhouse style is just as much an external architectural design style as an internal one. Once you know the key elements of a modern farmhouse, you'll be able to spot them right away — incorporate these elements into your own home search or remodel. Most houses in this style feature steeply pitched roofs and large windows. Open floor plans are common and usually include vaulted main rooms. The modern farmhouse style also includes a wrap-around porch or a rear porch depending on the space available. Many opt for traditional rectangular windows on the facade, but it is also common to include sleek triangular windows to accent the steepled roof shapes.
Color Palette and Materials
The modern farmhouse trend uses neutral color palettes for the interior and exterior. White is the most common paint choice for the outside of the home, but with bold contrasting elements in black or other dark colors. The contrast not only adds modern appeal, but emphasizes the shapes used in the home's construction. The exterior walls often include board and batten cladding reminiscent of traditional farm homes. Fixtures are often rustic or industrial, focusing on rustic finishes. On the inside, a modern farmhouse will feature exposed wooden beams and trim and rough-hewn plank flooring. Natural materials with lots of texture are prevalent in modern farmhouse interior design and the more mixing materials, the better. Paint, trim, fixtures and furniture will keep the same color trend as the exterior: light and neutral with dark accents. A combination of leather, metal, stone, jute, linen and other natural materials come together to make the modern farmhouse style cohesive yet comfortably eclectic.
People are spending more time at home in order to work, learn and be among family. Therefore, the demand for comfort and practicality is likely a driving force behind the popularity of this trend. With modern farmhouse style homes, you can have the cozy, inviting feel of a traditional farmhouse style but with a sleek and modern update. The style honors nostalgia and classic American design elements while still including all the efficiency and demands of the present.