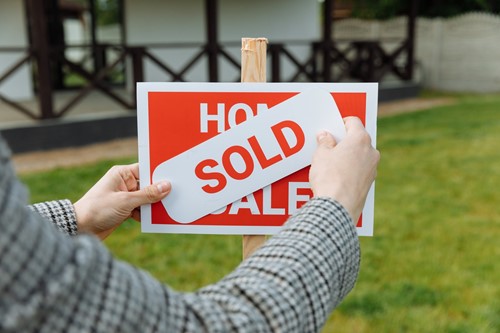 Motivated sellers are people who are trying to sell quickly and often at a much lower price. Many factors make motivated sellers a great option to work with both for investors and sellers' agents. Here are some of the most common types of motivated sellers you're likely to encounter in the real estate market.
Owners of Distressed Property
A property is considered "distressed" based on the financial situation of the owner. When an owner defaults on their loan payments, they can face foreclosure and sometimes with extremely tight deadlines. While it varies from state to state, some distressed property owners might only have a few weeks to sell. This makes them very motivated to get their property sold quickly.
Suggestion: Work with an agent to ensure documentation is correct. An agent not only ensures the paperwork for this type of motivated seller, but can guide you in what verbiage to use when dealing with a delicate situation like buying a foreclosed or foreclosing property.
Owners of Inherited Property
Inherited property is very common and continues to be a significant source of motivated sales. Many people who inherit property don't need or want it, especially when it's in a completely unfamiliar area or doesn't match family and lifestyle. While some might enjoy the idea of keeping the inherited property, most also don't want to pay the taxes on it. Inherited properties often sell quicker and for less simply because the owner wants to remove the asset from their responsibility.
Owners of Damaged Property
Unfortunately, there are many types of property damage that homeowner's insurance won't cover. This includes damage from storms or other natural disasters. While many homeowners have supplemental coverage for climate related damage, it's common for them to become motivated sellers while searching for a more appropriate replacement.
Some damage requires too many costly and time-consuming repairs, and sometimes those homeowners just want to move somewhere else without the same risk. This means there are plenty of investment opportunities among these owners of damaged property.
Suggestion: Work with an agent and insurance company to ensure the paperwork and possible insurance policies will cover the investment. Working with these two entities is also a great way to ensure that the proper sensitivity is taken in corresponding with the homeowner(s).
Retired Investors
Eventually, even the most successful real estate investors may want to retire. They might have changed their life goals or found interest in something completely new that makes them want to sell off their property. This also applies to failed investors who are quitting the real estate business to pursue other ventures. These investors may feel like their investments are a financial or logistical burden and want to get rid of them quickly. Both groups make an excellent source for motivated sellers.
There are many factors that might turn somebody into a motivated seller. By doing your research and knowing where to focus your efforts, you'll find somebody looking to sell for a lower price in less time. However, make sure you maneuver each instance with the proper care and due diligence to ensure a seamless and low-stress interaction among all parties.